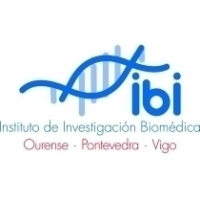 Fundación Biomédica Galicia Sur
Technology Transfer Office
Spain · Vigo | BASIC
About Fundación Biomédica Galicia Sur
The Biomedical Research Institute Ourense-Pontevedra-Vigo aims at developing translational biomedical research, relying in the principle that biomedical research must be carried out in contact and collaboration with the health-care system, the teaching system and the research system in order to achieve a harmonic development of biomedical research.
Research areas
Medicine, Human Health
Biology / Biotechnology
Industrial Biotechnology
E-Health
Diagnostic
and 3 more
Organization Website

Organization Type

Technology Transfer Office

Founded

Headquarters
Start collaborating!
We are currently seeking best-in-class collaboration partners for the postings listed below. You can respond to current opportunities by browsing the listed entries. We do want to invite you to cooperate with us so please contact us through the available template and we will get in contact with you. Please provide as much detailed information as possible in order to facilitate the engagement process.
Contact Person Nerea Alonso
Licensing Manager at Fundación Biomédica Galicia Sur